Active principle:

Formulation: Concentrated suspension for seed treatment.
Dose: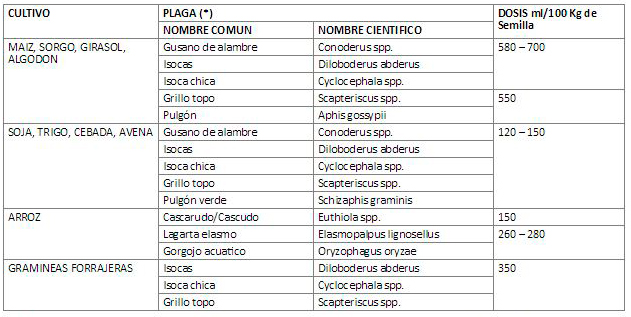 (*) The Aphid control abovementioned is expected at the initial stage of crops.
Method of use:  dilute the dose in 0.5 and 2 liters of water every 100 kg of seeds or the necessary amount to form a smooth mixture to properly distribute on the seed surface. Use specialized equipment to obtain better results. In the case of rotating drums, mix during 3 minutes to obtain a correct distribution. Carry out treatment in an open or ventilated space.