Cuadriga 45 FS
Active principle:

Formulation: concentrated suspension for seed treatment
Dose: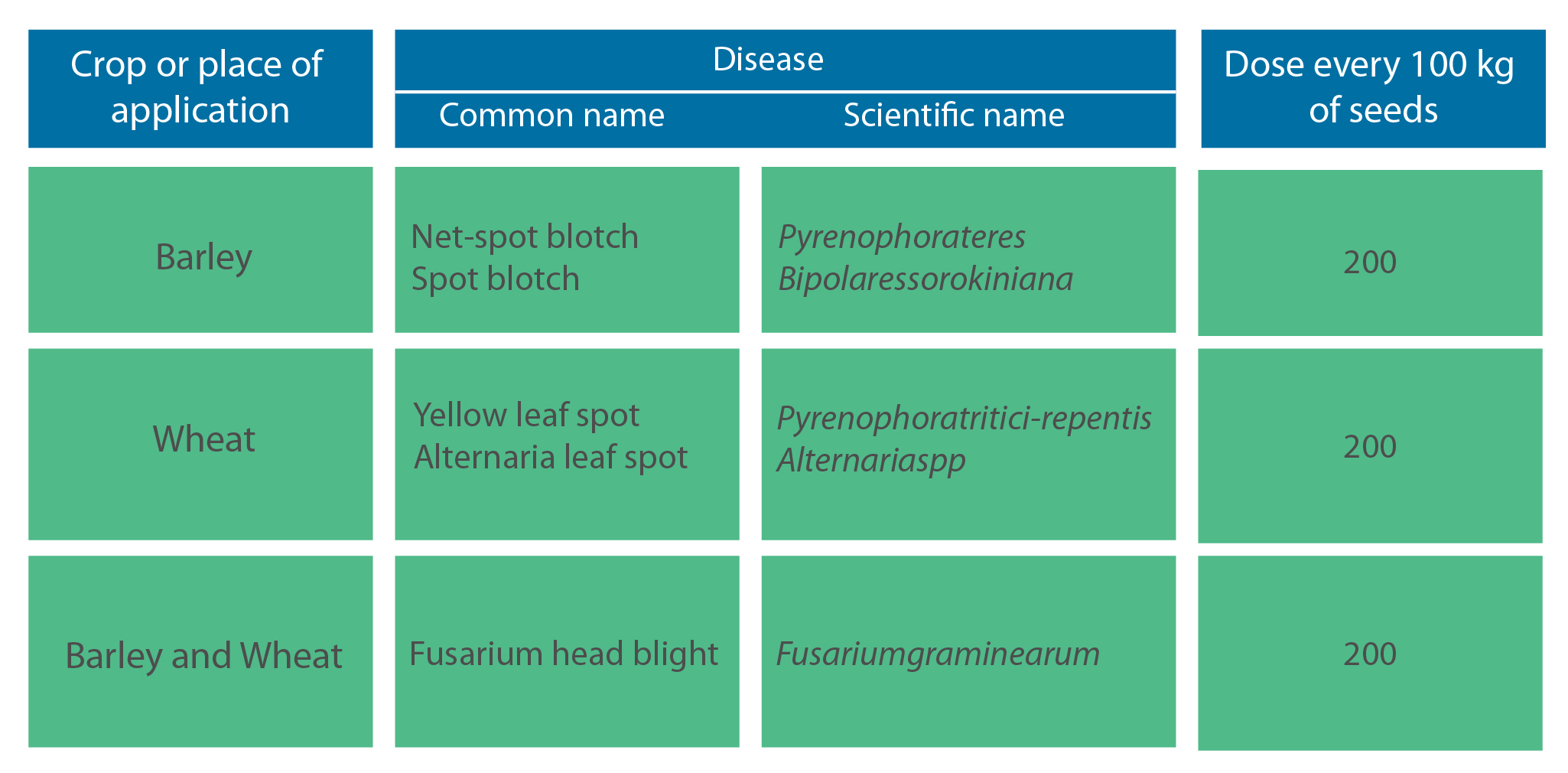 Moment of application: apply to the seed before sowing.
Compatibility and phytotoxicity: it is only applied to the seed, although it can be combined with recommended insecticides for applications in wheat and barley. In case of doubt, carry out a test before its application in a small sample to test physical-chemical compatibility as well as their phytocompatibility. Read the recommendations on the product´s labels to make possible combinations. If such recommendations are contrary to the recommendations sets forth on the label, do not mix.
Waiting period: it does not apply considering the moment of application.
Re-entry period: it does not apply considering the treatment suggested.
Preparation method and application techniques: shake the container before using it. Dilute the dose of CUADRIGA 45 FS in 0.5 – 1.0 liters of water every 100 kg of seeds, considering that the amount of mixture to be used will depend on the equipment, type of seed and its condition (cleanness, purity, etc.).