Fludiox Ultra TBZ
Active principle:

Formulation: Concentrated suspension for seed treatment
Dose: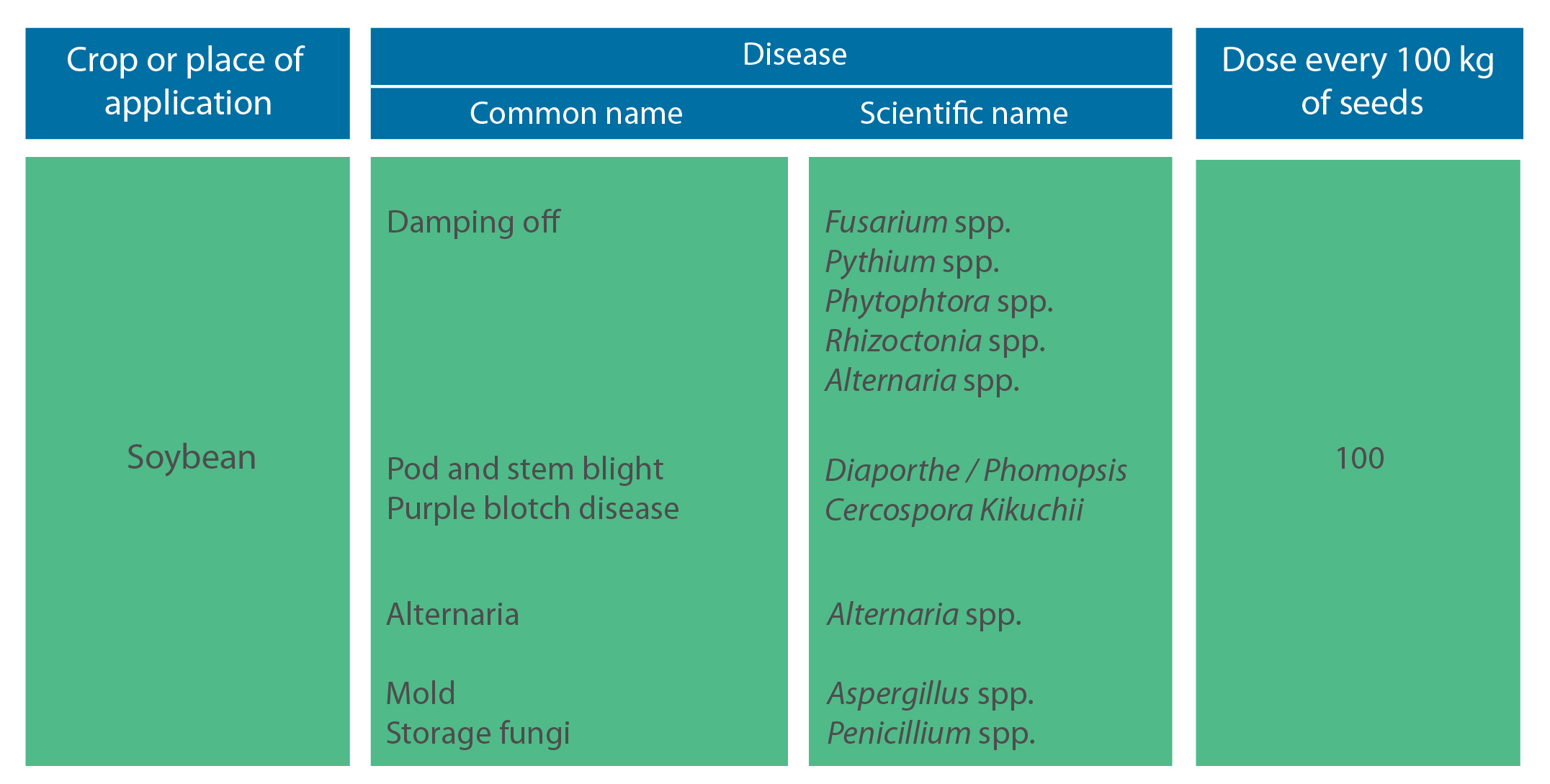 Mode of application: it is directly applied to the seed, diluted with water to allow for a correct distribution of the product. Do not use more than 1.5 liters in the total solution (product + water) every 100 kg of seed. Specialized seed treatment equipment is highly recommended when working with slurry preparations to ensure that the seed is properly coated. Shake before using.
Moment of application: Before planting, seed treatment.
Compatibility and phytotoxicity: If a seed treatment insecticide is necessary, please consult an agronomist. It is compatible with soybean inoculants if the indications on the inoculant labels are followed. Inoculate the seed after applying seed treatment product. It is not phytotoxic if used as stated.
Waiting period: Does not apply.
Re-entry period: Does not apply.
Toxicological profile: CLASS III (THREE) SLIGHTLY HAZARDOUS. IPCS/WHO, 2009
Antidotes: It does not have. If swallowed, do not induce vomiting. In case of intoxication call CIAT: telephone number 1722 from Montevideo and metropolitan area, and 21722 from the rest of the country. Go to the doctor and take the label, brochure or container with you.